Happy Friday my blog reading peeps...:) Today I'm posting my first project that I've actually completed. I know, I know...I said I was going to have a project done with the items I showed you in my last post. Well, it's still a work in progress. Meaning, there's progress towards me purchasing the items to do the project...:)
This current project I actually had the items already stored away neatly in the 2 dozen plastic totes in my garage. I said the items were stored neatly...not the totes. I had to dig thru a zillion totes to find said items. *Sigh*...one day, I'll have everything on a shelf,...labeled...(yeah,...*snort*...right!).
Anyways, as you can see. I went all out...HECK...it's only a dollar! *grin*. I absolutely LOVE the dollar tree. LOVE, LOVE, LOVE! So, I started out with this pile here:
And once I had glued, stuffed, arranged, and tied, I ended up with THIS: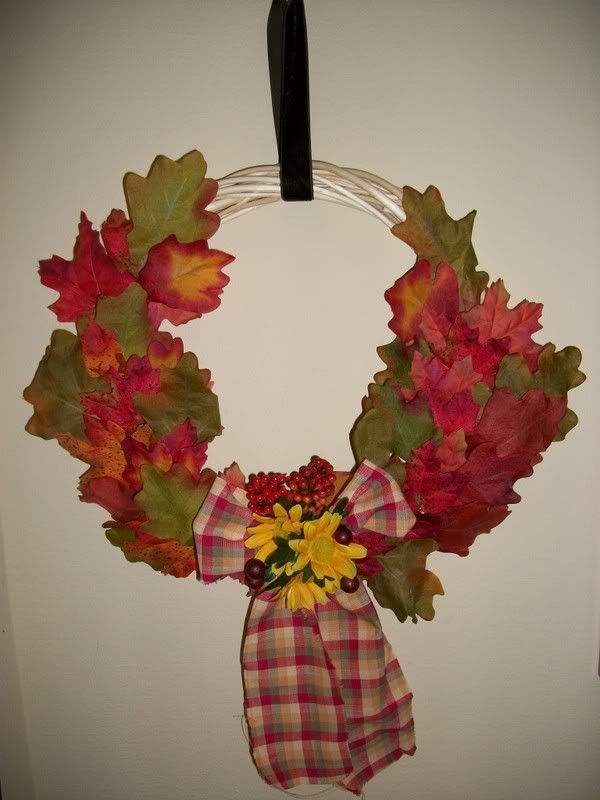 It's nothing spectacular I know, but my house has been seriously lacking in any sort of fall decor. And when I say lacking, I mean ABSENT...so this is my first calling to the spirits of fall to come to sunny and HOT Florida. I have a few pumpkins that I'm working on as well. Hopefully they will get done this weekend. We'll see. In the meantime be sure to check out all the sites on today's blog hop.